I'm excited to say that the second edition of my book, Learning NServiceBus, has now been published!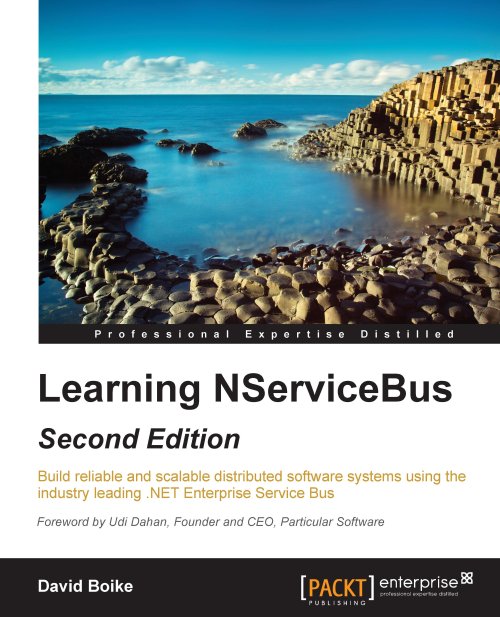 The second edition of the book includes the following improvements over the first edition:
Completely updated to cover NServiceBus 5.0

All-new chapter on the Service Platform (ServiceControl, ServiceInsight, ServicePulse, and ServiceMatrix)

More diagrams (these were unfortunately sparse in the first edition)

Coverage of V5-specific features (Pipeline, Outbox)

Revised and expanded…everything

All told, there are roughly 44 additional pages (over the first edition) of just raw new content.
And perhaps best of all, the new edition includes a foreward from Udi Dahan himself, which tells the story of how NServiceBus got its start in the first place, tracing the history from his early days as a programmer to the point where this book has been published in its second edition. It's very humbling for me personally to have his endorsement on my work, and I am very thankful.
Also, as always, so many thanks to everyone at Particular Software who were very helpful during the development of the book, and to my tech reviewers Daniel Marbach, Hadi Eskandari, Roy Cornelissen, and Prashant Brall, who made sure that you have the best content in your hands possible.
The book is available for purchase right now from the publisher in physical and eBook forms, and will be available via other channels (Amazon, Barnes & Noble, Safari Books Online, etc.) shortly. I hope of course that you buy it, but more importantly, that you find it useful.
---
Comments: